The Ribbons Network
We'd love your help to grow The Ribbons Network
We'd love your help to grow The Ribbons Network.
You can invite visitors by sending them the meetings link below and ask them to use code RNGROW to get £5 off attending with.
Alternatively, why not give or send them a referral card or graphic? These can be sent or given directly or shared on your social media. If you'd like a hard copy of our referral card please collect one at your next meeting.
The more you invite the more you will grow.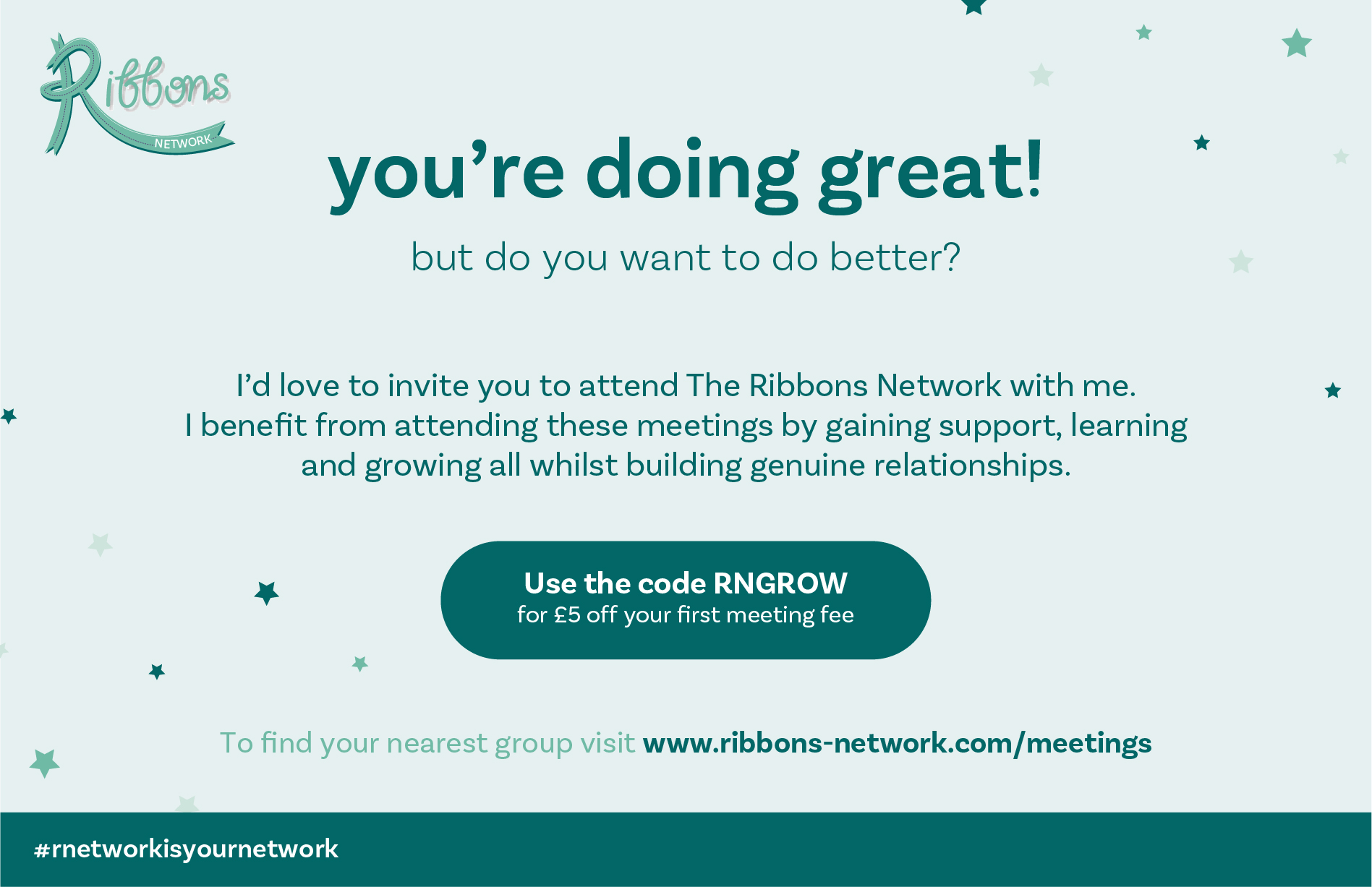 The Ribbons Network
Frequently Asked Questions
How many times can I visit before joining?
You can join us twice before deciding to become a member of The Ribbons Network
What perks to I get when joining The Ribbons Network?
When joining our trusted Network you not only have access to our amazing SUPPORT network, with the opportunity to BUILD RELATIONSHIPS, GROW and LEARN with your business, you also gain many additional perks which can be found above.
Can I become a member in more than one area?
Absolutely! Please speak to your local host to find out how.
Is there a joining fee to join The Ribbons Network?
Yes, there is a small one off joining fee to become a member of The Ribbons Network. Full information on joining can be found here
What if I can't attend the meeting?
It is expected that you attend all meetings within your membership and if you cannot attend you find someone to go in your place. We appreciate that life happens, and this is not always possible, but when it is we'd really appreciate that you adhere to this. This not only shows you and your business in the best light, but it also gives the other members the best meeting too.
Do I have to have a business or a certain size to attend?
Absolutely not, we welcome all businesses ranging from start ups, SME's, medium and large businesses.